When Was the Last Time You've Had Anyone
audIT Your Network to Make Sure Your
Current IT Provider Was Doing an Awesome Job?
Always Know Your audIT Score: It Could Save Your Business
Here's a question most business owners don't consider: How much am I paying for IT and am I really getting what I am paying for? The worst thing that could happen to any business is finding out you have been spending more than you thought and getting less than expected AFTER disaster strikes. This could devastate your business. Ask yourself the following questions:
Does your IT provider have E&O insurance? Did you know that your IT provider isn't required to have it by law? If something goes wrong and you need to make a claim, without Errors & Omissions insurance you may never be able to recover damages. Imagine if your IT provider forgot to install anti-virus on just one machine and it got hacked or infected with ransomware. Without E&O insurance to recover lost revenue and expenses, you're left holding the tab.

Is your network closet neat and organized? If it looks like this picture, you're just asking for trouble. It's not a matter of if there will be a problem, but when. If the network closet is a mess, that's a clue that everything else may be, too. The things you may not be able to see such as security and data protection could just as easily be in disarray.
Do you have monitored firewall protection? Bad guys are out there right now targeting your data. And just because you've got a firewall or internet security appliance, doesn't mean it's being monitored. Without real-time monitoring and someone to respond to any alerts, you won't know about a security breach until after it's too late.
Has your IT provider documented your network and given you a copy in case of an emergency? An alarming number of IT providers don't document the network and those who do, don't always do a fantastic job or provide that documentation to the client. If you transition from one IT provider to another, without good documentation, you could be held hostage and the transition will be painful and cost far more than it should.
Do you have proper backup and disaster recovery? Despite best efforts, cybersecurity will never be 100%. It's always going to be a cat and mouse game between the hackers and the good guys. Backup and disaster recovery, however, is the one area that MUST be 100% as that is the only way to guarantee you can recover from a potentially business ending event. You want to test your backups before you need them.
Are your employees receiving ongoing security awareness training? Malware and virus protection isn't enough. It can't stop an employee from accidentally clicking on a link and responding to a phishing attack. The "human firewall" is an important and inexpensive layer of protection that should be part of your overall security platform.
So how did you do? If you answered "no" to even one of these questions, you need to get the answers now, before it's too late.
You Can Have Peace of Mind Knowing What You Don't Know About Your IT
Once disaster strikes it's just too late. Not only will it cost you lost time and revenue, it's impossible to find a good IT provider to fix it. The top IT providers specialize in proactive maintenance and protection, not reacting to a business that is already in crisis. Cheap IT providers are the ones who chase disasters … but they rarely make things better. Plus, the cost of remediation will be many times more than doing it the right way from the start.
The audIT report is easy to understand (it's non-technical) and it really is the best investment you can make in your IT. Your audIT score will reveal exactly where you stand and keep you in the know before something goes wrong.
Because You're a Business That Cares About Their IT
Your current IT provider may very well be doing an awesome job. Or, they could be doing a terrible job. Or, they could be about to close their business. Or, they could have just missed one thing that could put you out of business.
Unfortunately, you can't just ask them how the state of your IT is. They already manage it and it's in their best interest to say it's just great. If they've missed something, they likely missed it without realizing it. Which means naturally they'll tell you everything is fine.
What if you don't even have an IT provider? To whom would you even ask those questions?
Does your computer network have frequent problems that frustrate you and your staff, interrupt your business and cause you to waste precious time?
Are you concerned about security, viruses, spyware and hackers, but don't have the time or expertise to keep up with all of the latest security patches and updates?
Would you like to save thousands on IT support and repairs while practically eliminating downtime and other annoying computer problems?
Start with an audIT performed by the LLB Group and reveal any potential problems BEFORE disaster strikes. You can even take your audIT report, show it to your current IT provider, and have an important conversation that could dramatically affect your business.
Please Fill Out This Form
To Schedule Your 27-Point
Network & Cybersecurity
audIT
Important! We hate spam as much (or more!) than you and promise to NEVER rent, share, or abuse your e-mail address and contact information in any way.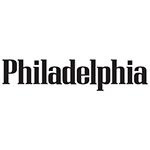 The support we receive from The LLB Group keeps us loyal. Over the years they have continually provided us with professional, personalized, high-quality service.
Daniel Schimberg
Director of Information Technology
Philadelphia Magazine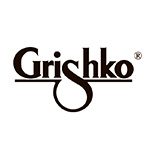 We are coming up on our one year anniversary since we moved to the LLB Group for IT support. It has certainly been a breath of fresh air. LLB is now our one-stop shop or Quarterback for everything technology related, including working as my liaison with our other vendors…. … I also wanted to mention
...Read More
Christine Wilson
Vice President
Grishko